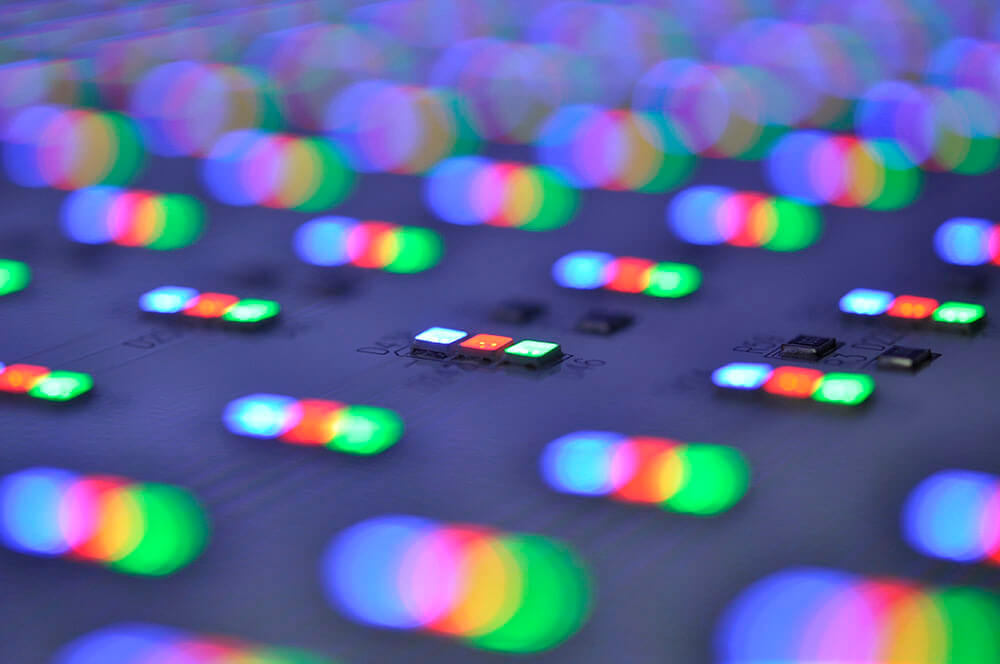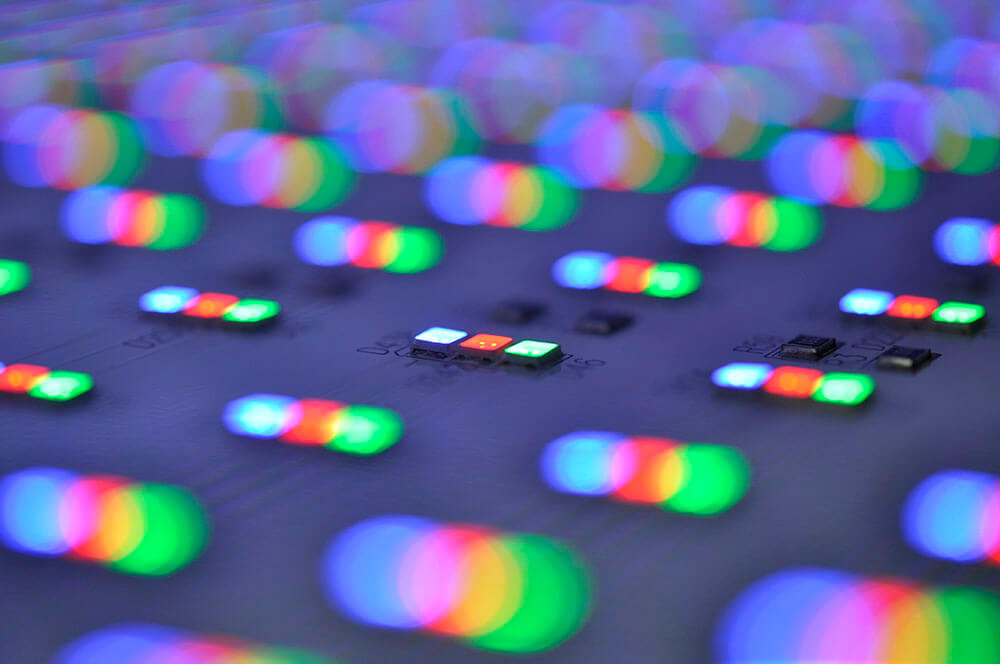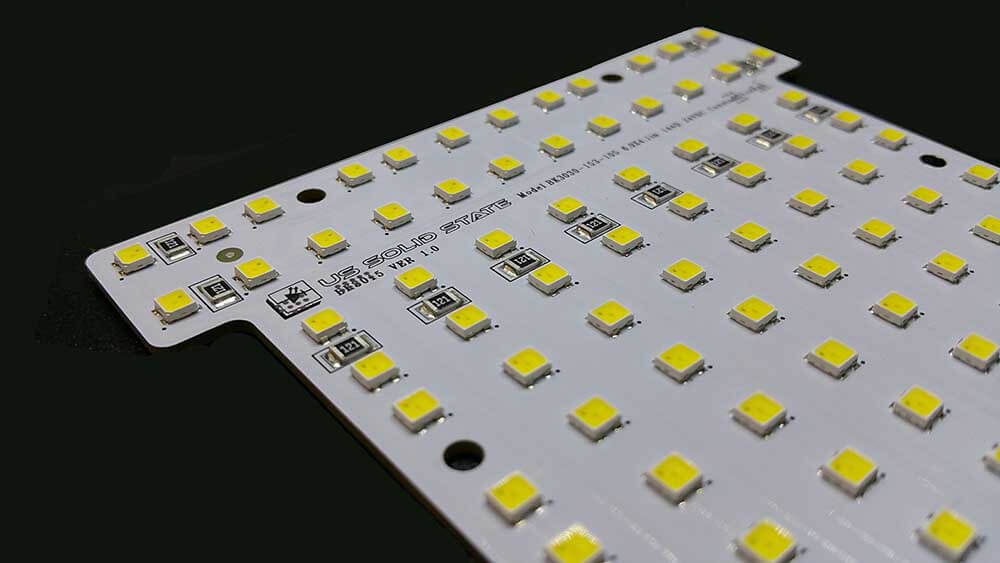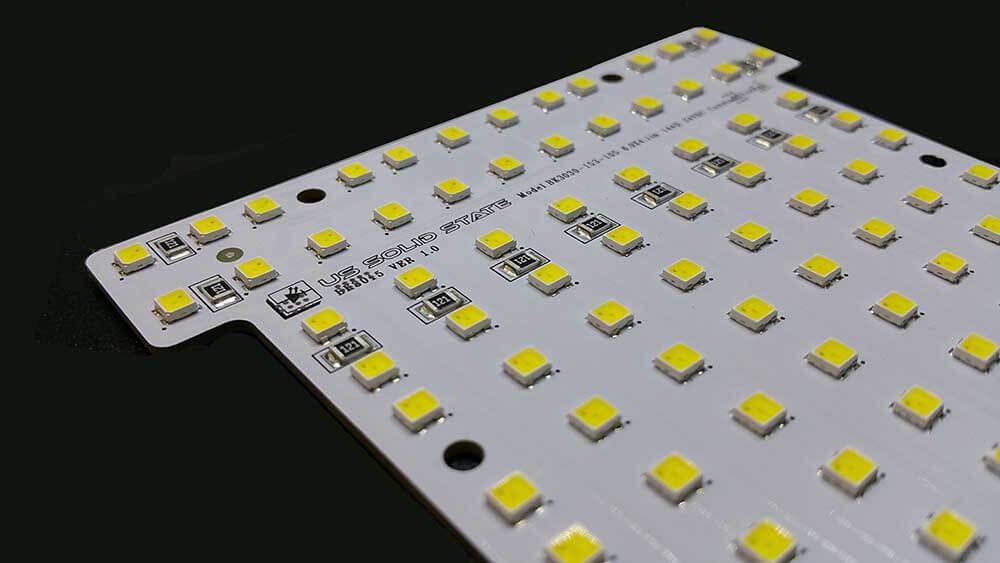 Large LED modules made in Louisiana by US Solid State, LLC., are available in many sizes and colors. Modules can have one, two, three or four colors per module such as high CRI white, red, green, blue, IR (Infra-Red) and UV (Ultra-violet).
Many of our LED modules can be field cut to smaller sizes making it easy to create custom LED lighting. Modules work well in-store displays, light boxes, backlighting stone countertops and custom lighting.
Please see our data sheet for module description and cutting information.
Now Available
Full-Color Spectrum Modules
Seoul Semiconductor First in the World to Receive Low Risk Eye Safety Certification for its Natural Light LED SunLike
see press release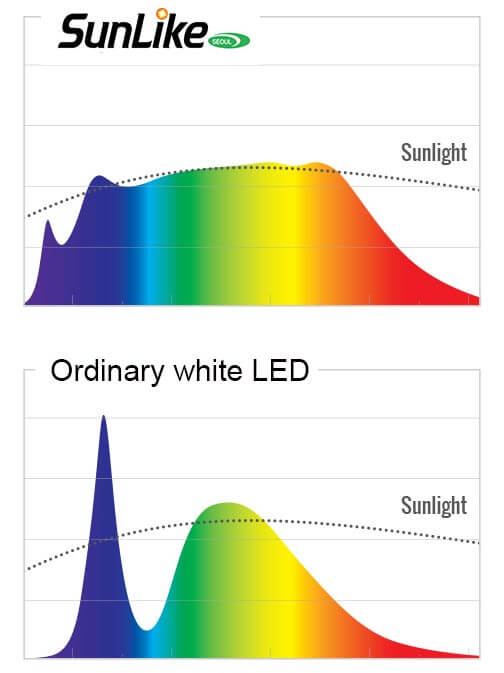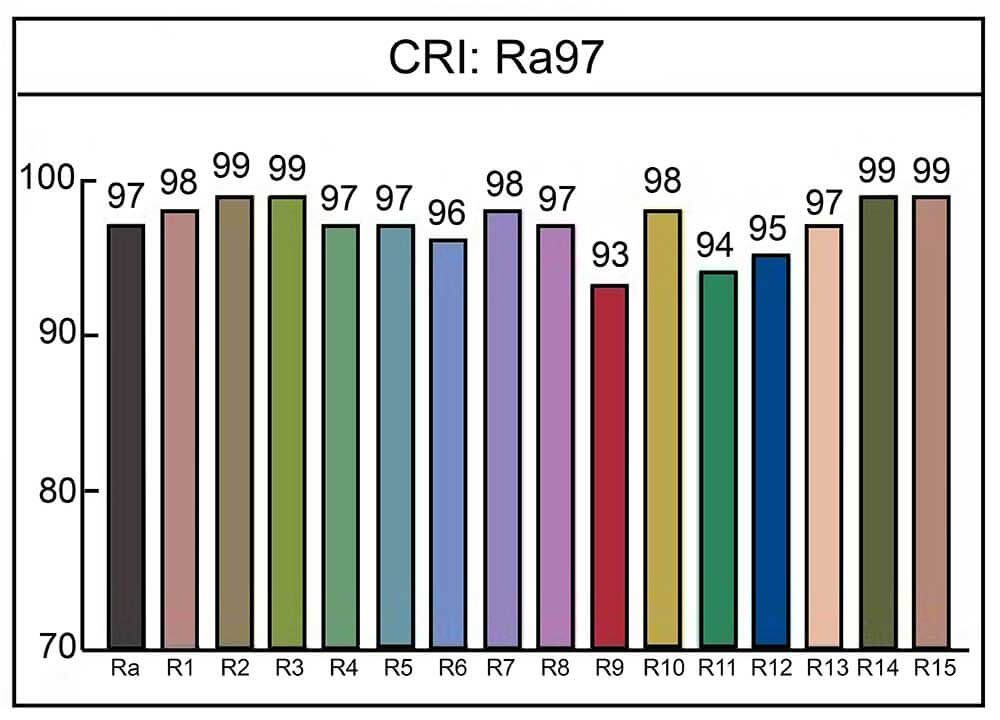 Common uses for LED modules include:
Grow Light
Photography / Video
Ceiling Troffer
Signs
Architectural lighting
Retail displays
Back-lighting stone, stained glass
Faux skylight
Faux windows
Lighted wall
Under cabinet lighting
Custom light fixtures and retrofit applications
High bay lighting
Attributes of our Premium LED modules:
Life [LD 70] 100,000 + hours (See Data Sheet)
Only name brand LEDs

Aluminum for optimum heat management
UL Component File # E358479
Energy efficient
Dimming
Low voltage (24vdc)
Up to 100-watt LED Modules are available with ~9,800+ lumen
Modules simplify custom lightbox and luminaire design
No periodic maintenance
No noise
0.28-inch (7mm) overall height
Can be mounted in any position
Simple bare wire connections
Colors available: ~3,000K, ~4,000K, ~5,000K, ~6,500K, Red, Green, Blue, IR, UV
Module sizes currently in production
Size in inches: (sizes are approximate)
0.50 x 11.875
3.75 x 11.00
5.83 x 5.83
8.5 x 14.50
8.5 x 17.00
8.5 x 22.50
11.65 x 11.65
Do you want a quote? Call or email us at sales@knema.com and let us know the brightness and the color temperature you need.  We will be happy to send you a quote.
Data Sheets:

LED Module Data Sheet (Premium) 


LED Module Data Sheet (Economy)
Most of our LED modules are a UL component, meaning they are designed to be used in a product you manufacture and intend to have UL listed. Our sturdy aluminum light modules are designed to connect together making it easy to create a custom light source.
Our modules have simple push-in connectors making it easy to create a large custom light source. Modules are low voltage 24-volt DC, constant voltage type so adding or subtracting modules from your lighting array will not require a power supply change as with constant current modules.
Have a question or need a quote?
Phone: 866.593.4712