Flexible LED strip is available in an assortment of colors and color temperatures. A dual white strip allows color temperature tuning so you can adjust the color temperature as the situation dictates. UL listed strip is available at the length you need or in full 16.4-feet reels for the best price.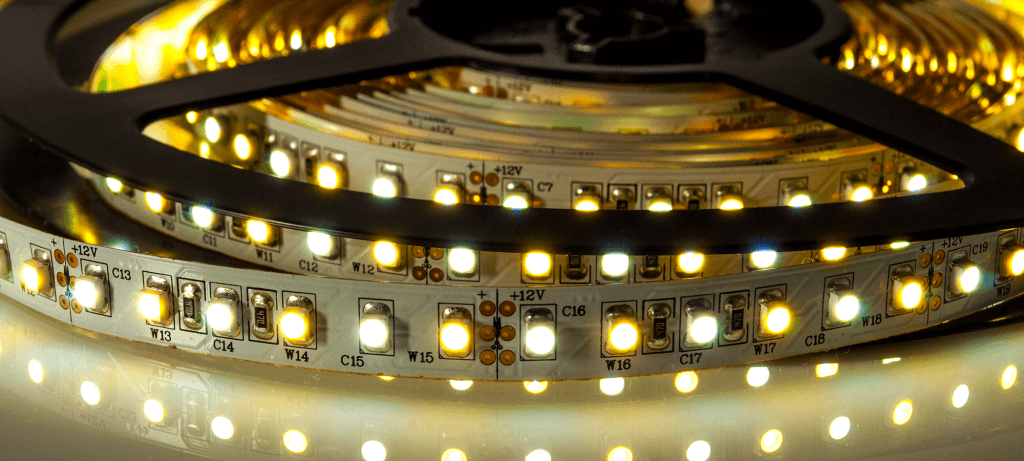 Available in custom lengths and widths
Great for under cabinet lighting, retail display case, custom architectural
lighting fixtures and signage.
Available in custom lengths
White and RGB (Red, Green, Blue) colors are stocked
Low voltage DC
No mercury or heavy metals
No maintenance
Adhesive backing
Life ~50,000 hours
Can be dimmed